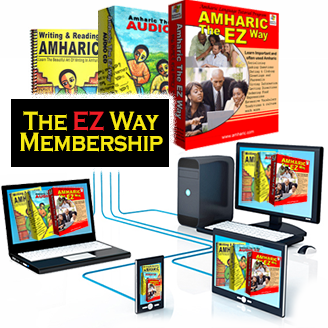 Instructors
Amharic The EZ Way Audio
Amharic The EZ Way Audio is intended to help you learn Amharic w
hen you are on-the-go away from your computer. There are four volumes and 96 audio clips that have both Amharic and English translated words and phrases.
The Audio Set contains all the audio clips that are in the program with both Amharic and English translations. You can listen to these clips on your internet active smart phone, home computer or tablet.
You can download them to your favorite mp3 player to listen to when you are not online. Download all 96 clips or just what you need to study off-line.
Click button below to view the Amharic The EZ Way Audio Volume 1 to 4